As the Covid-19 infection rate is increasing by the day, it has brought the world economy on its knees. Many industries are suffering due to lockdown and aviation being one of the of them. Already the passenger numbers were suffering but due to countries closing their borders, most airlines have now grounded their entire fleet, except for some repatriation flights.
The result is now that airlines are rushing to preserve their cash reserves by saving costs. One of the biggest costs being staff salaries, lots of them (and other crew and ground staff members) are now on unpaid leave or furloughed. Some airlines have managed to reach an agreement with reduced salary, while some were simply sent home with unpaid leave.These are very challenging times, especially since not many saw this coming.
Having been through an economic downturn before, I hope to provide you with a glimmer of hope by sharing a piece of my struggle.
Personally, I was in the middle of my line training (after joining my new company last November) when more and more countries started, putting up restrictions. Three weeks ago, I was still looking at my March flying schedule arranging childcare as I was due to fly on some weekends. By now according to the plan, I would have completed my line training.
Most pilots will be home for at least 3 months, if not more. By now some have even lost their job. Loosing your livelihood can produce anxiety because securing another flying job is not that easy and it takes time. How do you deal with it? There is no right or wrong answer.
In 2008 when the financial crisis happened, I was one of them. It was my first flying job on the B747-400 when the airline ceased operation. Being a positive person, there was this belief in me that I should be able to find another flying job… After all, I had now a B747 type rating and some experience, but of course as the crisis was getting worse, I suddenly realised that I may not be flying anytime soon.
Having tried for several months, I had accepted this fact but sitting at home doing nothing wasn't an option. For the next few months, I worked in an office as a project manager in the city of London, where I gained some valuable skills, whilst continuing to seek employment as a pilot. Finally, my search was fruitful so much so that not only a new job was secured but even my type rating was paid for! I had to make some sacrifices and relocate to Morocco for a few years which was quite a culture shock and the only girl in corporate aviation in the whole country... but everything worked out well! Since then I have not been out of a flying job, touch wood !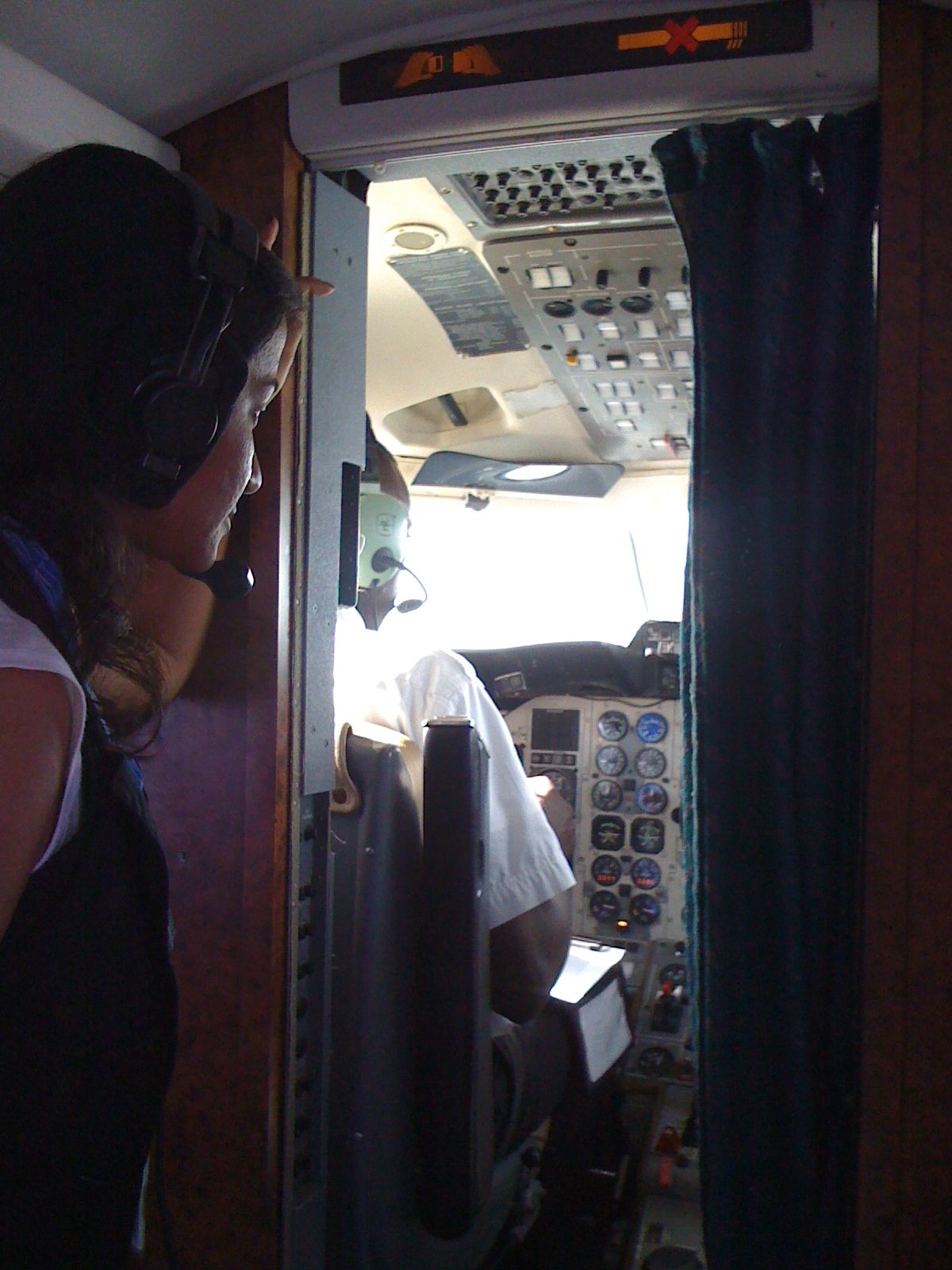 Today, while being stood down for 3 months as a flight crew, it will be my own responsibility to ensure that my technical knowledge is up to the highest standard. This requires not only discipline, but also a motivation. With no end in sight, procrastination can quickly set in.
How do I do it? I remind myself that I am a professional, who thoroughly enjoys what she does so why should it need motivation? The fact that I am able to practise what I love and what I have always wanted to do is a blessing on its own. My cockpit poster on my wall reminds me of this everyday.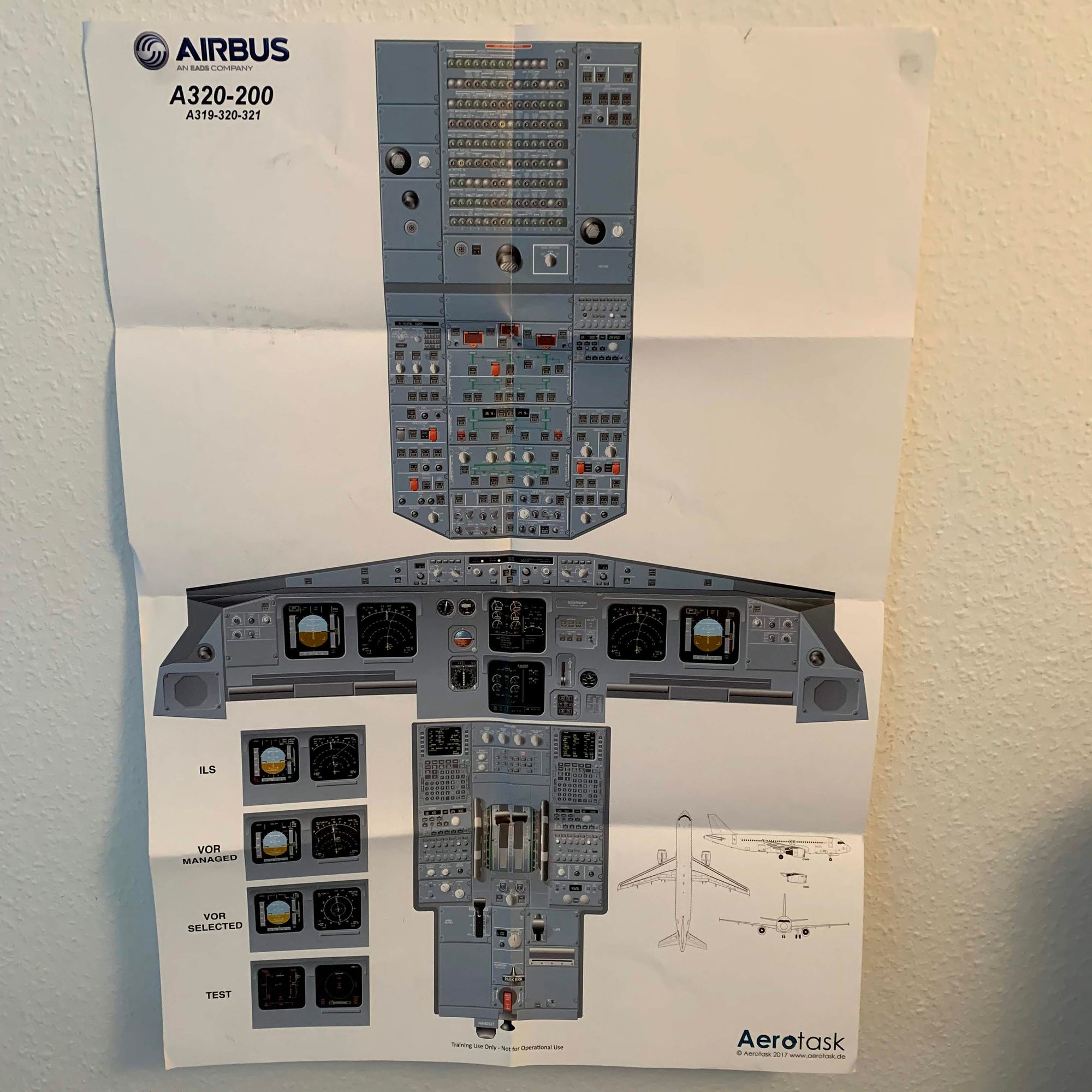 It is not just flying, but the aviation industry overall will always be intriguing including its ups and downs. Just this morning at 9am, I attended a webinar, where some airline chiefs discussed the impact of Covid-19 crisis on the aviation industry and possible solutions and scenarios. It allows me to remain in touch with what's going on in the industry and continue to look forward.
Also, having recently moved to a new country, I now have the time to learn the local language.
Facing a setback in your career can feel like huge disappointment and it is ok to feel like that, however at some point we have to pick ourselves up and move on to plan B. Perseverance and resilience are the keywords here!
Please know #YouAreNotAlone  #WeAreAllInThisTogether
We will be holding a webinar with a London-based psychologist to discuss how one should manage these emotions during difficult time, as well as an interview with pilot, who recently lost her job.
Please register if you would like to be notified of the dates of the webinar.